I just bought this on my best bud, Etsy. Gonna hang it on the wall behind the bed. I totally stole this bit from Stokes who has a super gorgeous big peacock over her bed. Homes has good dressing sense.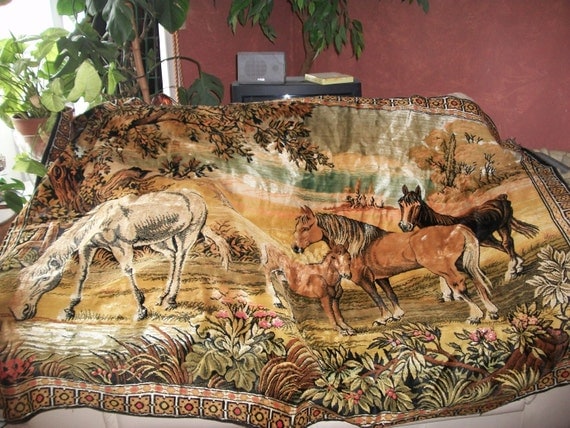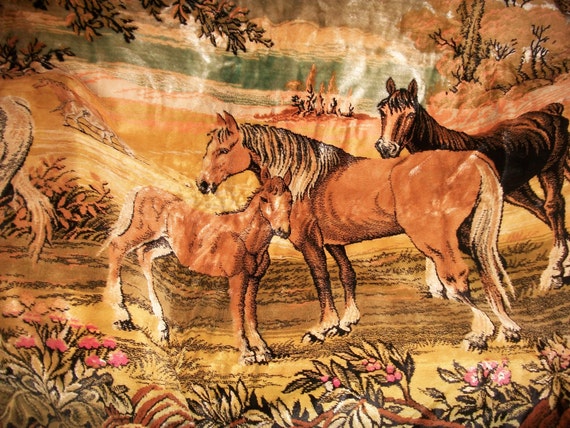 I'll blog a photo when it's posted up in all its glory.
I love Etsy so much. I go through waves of being on it soooso much, then not at all for months. But the fact is, my favourites list never gets smaller, only longer.
There are two others that I've favourited that have, I think, elk on them. So if you're in the market – have at 'em.
That ice cream in there? Haagen Dasz Vanilla Swiss Almond? Oh, you wanna.
Murph has been limping for two days. They rip around here constantly and play pretty rough, so I'm quite sure it's a result of something that-related. Andrew took him to the vet this morning. She thinks it's a pulled muscle or sprain, nothing huge. Definitely not broken – PHEWF! I knew it wasn't though. We have pain meds and some other med that's supposed to aid in healing speed. 180 roots later. Better than the many-multi-hundreds, maybe even thousands it could've been if it was broken. Vet prices are outrageous, considering that we humans get our shit fixed for free. What do vets do if someone comes in with an ailing pet that they absolutely cannot afford to fix? Do they let them walk back out just like that? I don't know. I struggle with that kind of stuff a lot. If I was a vet, I just couldn't. I'd end up doing half my work for free, I know it. Don't you get into the vet field in the first place because of an unshakable love of animals? No matter how poor their owners may be? They make good loot, they can afford the time.